When i fast forward to some boring &cold night in December 2018 i had this wonderful idea that i have to register for some bike races, otherwise i don't do anything in the upcoming year, just sit at my chair and get fat.
One of the races I had registered for was the Tour of Flanders. It's one of the 5 cycling monuments. Apparently some good race 😀 The offer was following. 74 Km, 139 Km, 174Km and 223 Km. I have picked the 139 Km course due to an early starting date which was on the 6th of April. The 223 Km course copies more-less the course of the pros who are racing the next day.
The preparation
Booking some accommodation in advance since it can get packed due to the pro race.
Went cycling some 3 times of circa 40km.
The arrival
Well, I have booked an AirBnb relatively close (20 min drive) to the starting point. The issue was that the old lady who was offering it was speaking only flemish. Since my flemish it not so good as it used to be 😀 i did not understand a shit. Of course, the address provided by AirBnb was wrong so I took some 1h to find the place. Luckily, her neighbor could speak German so he could navigate me. Thanks buddy 🙂
The night before the race
I have "checked -in", made some pasta (pasta party) , prepared some minor stuff for tomorrow's race and fell asleep.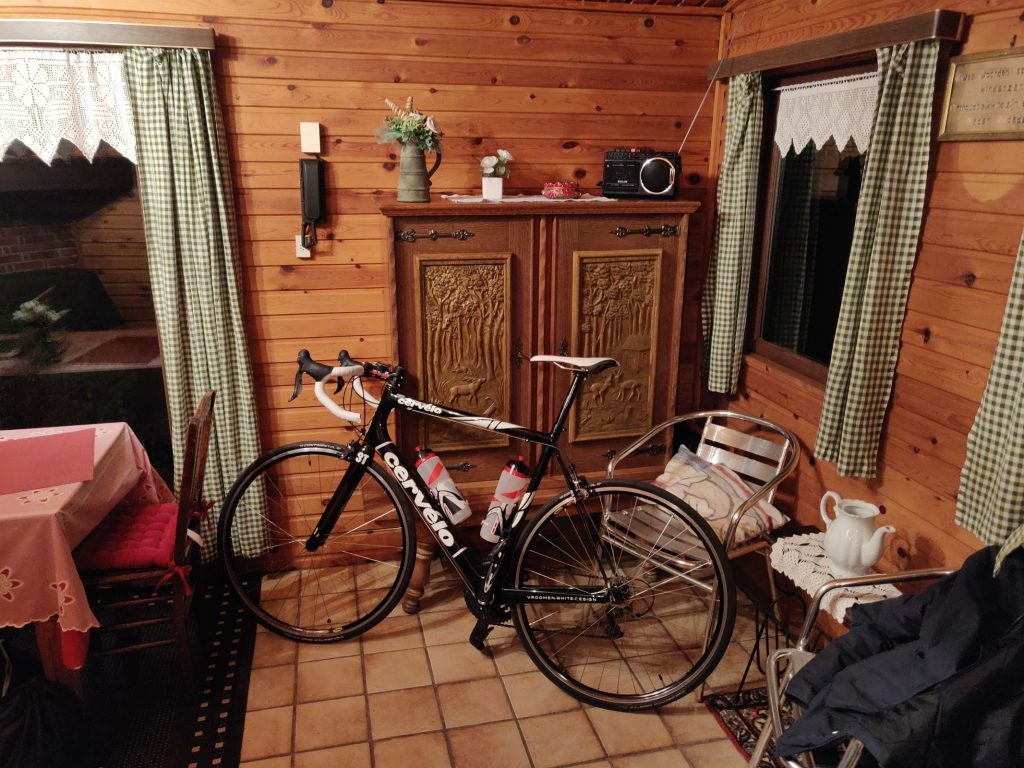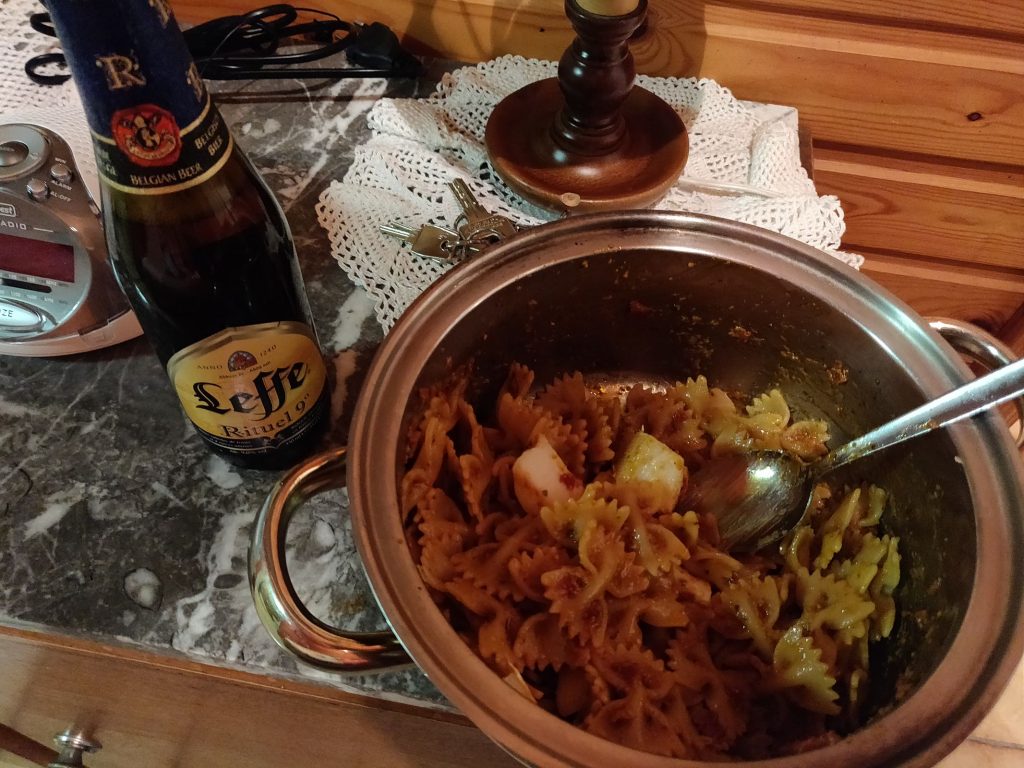 The race
Don't remember when I got up but it doesn't matter. I have driven to the city where the race was starting from. Parked under some shady bridge, geared up, cycled to the starting point, got my number and started the race around 7:50. Which was of course too late. The streets in the beginning, were super tiny, and I could not go very fast since 16 000 participants have to stretch somewhere 😀 The race was fairly good until the 1st cobblestone part came.

The story of a cobblestone
I knew there is a cobblestone, but did not do much research about it. In fact, none 😀 Which was not so good, because my super slim road tires were perhaps the worst possible tires for that. As I drove through the 1st cobblestone section I told to myself: "Well, your tires are shit, a big shit, the ultimate goal now is not to do any good result, but to finish the race." As I was racing I have seen many, many people with flat tires, broken wheels and chains… I did not want to be one of them. My only luck was that I have inflated my tires very very well, so they were very very hard. This means they were very very hard to get flat and also that I felt every single cobblestone. This reminded me so much of driving in Slovakia, where we have shit roads full of holes. But I don't want to slip this direction and spend the whole night criticizing our "government".
The hills
The other thing i could potentially research was the race profile. I actually did , but 30 seconds were clearly not enough. So imagine a hill that has 20% elevation full of cobblestone.. and some other participants. Well, they have it there 🙂 There were 2 brutal hills Koppenbeg (22%) and Paterberg (20%). As my research was not so good i had no idea about them, which was probably good. Koppenberg was situated in the middle of the race, it was hard. I somehow did it. Paterberg was a bit less steep, but it was at the end of the race and at the very of a very long ascent. Most of the people were actually pushing their bikes. I somehow did it in my saddle. Good jaab Martin, good jaab 😀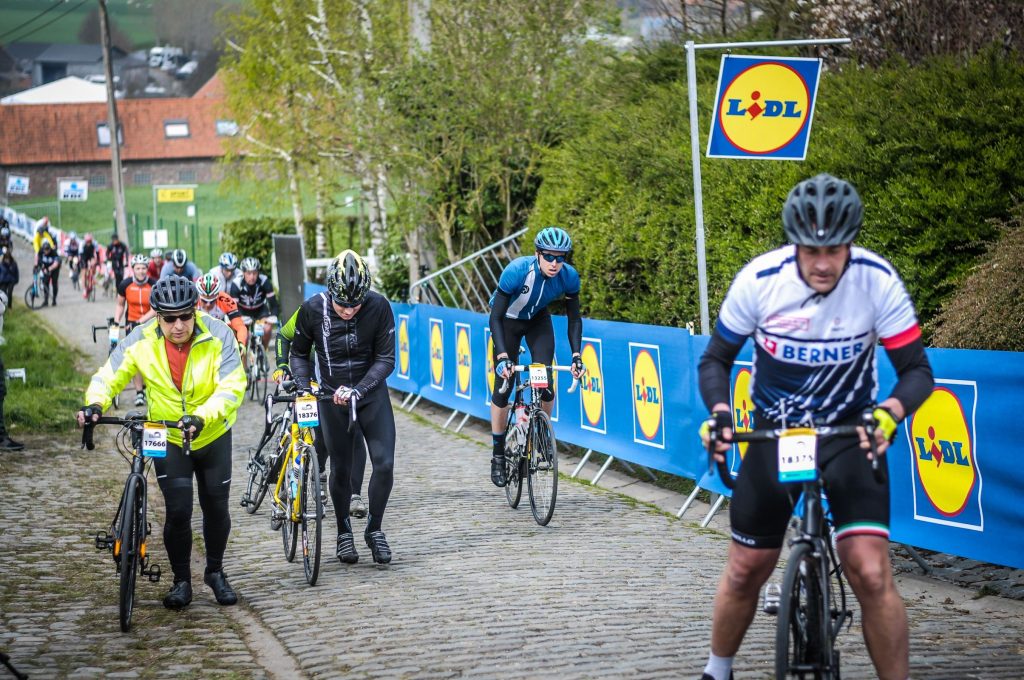 Final thoughts
I have finished the race in 5:05 h. I did it without any accident or technical difficulties which was a miracle. If I go next year I will try to do the 230Km one (most of the difference is not on the cobblestone, but good old asphalt) and I will get some tires from a tractor so I don't need to worry about the cobblestone 😀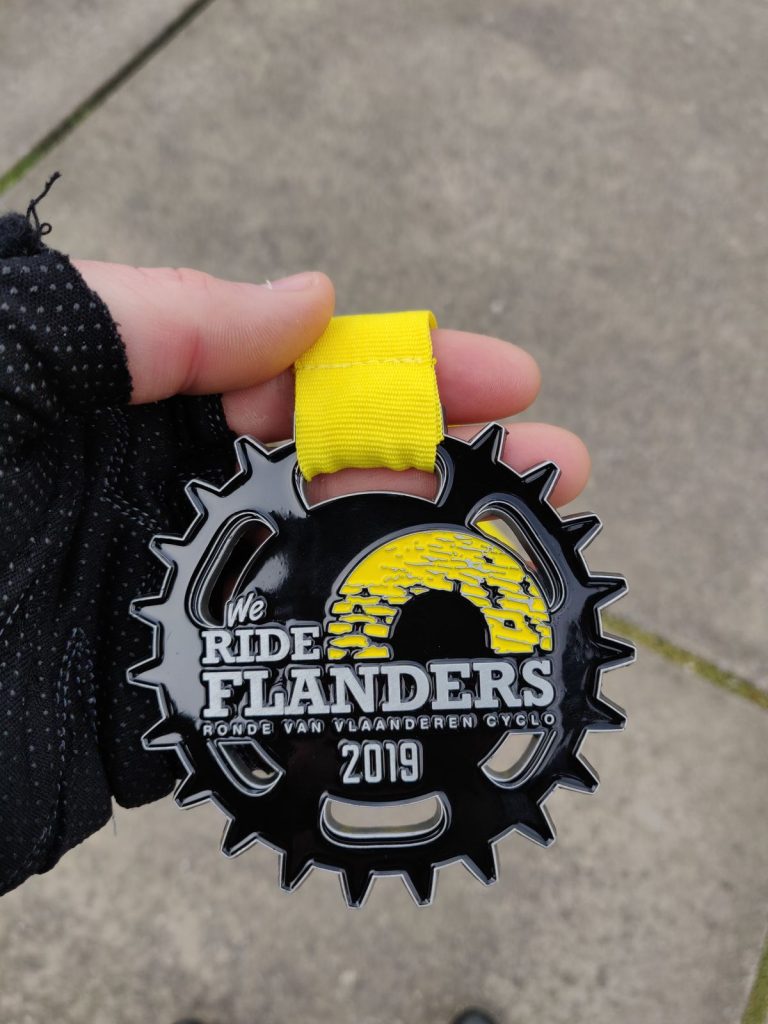 Some more pictures in my gallery
Some stats about the race