SO here it is, we tried our first (and i hope not last) triatlon ever. It took place in "Dvory nad Zitavou" village 🙂

Some facts:
swimming : 0,750 KM
bike : 20 KM
running . : 5 KM
This race was part of slovak triathlon championship what we did not know before race. When we come there it was like some super lame villagers(sedláci) with soby 20s (http://www.dolekop.com/photos/2010/6/4/76361.full.jpg) come to race here. We were equipped with our mountain bikes which were not very suitable for this kind  of race. Adam's aka Sviňa's bike seatpost was stuck inside of bike frame so he was unable to change height of seatpost . He looked like some badass harley driver during biking part of race 😀
We got bad luck here. Peter realized he couldn't start race maybe 30 seconds before start (some medical issues).
But me & Adam ej kej Sviňa, we finished race like kings.
I ended up at 16th place out of 18 competitors in our ELITE category with time 01:24:42. (Its 13th place from end considering other categories which started together with us, like men 30-30 etc…)
But i had overtook around 4 people during running and some more people during biking. Swimming breast style (žabák)  was nail into my coffin 😀 This was fail. Before race i thought it won't be so bad, but it was. I was tooooo slow using "žabák" style.
Considering hernia surgery 30 days before race which lead to no training i think it was not that bad.
I only need to improve my swimming,running and biking 😀 and its gonna be good.
Sviňa showed nice performance on his harley davidson but it was extremly hard to keep pace with other guys using "Lowrider" biking style 😀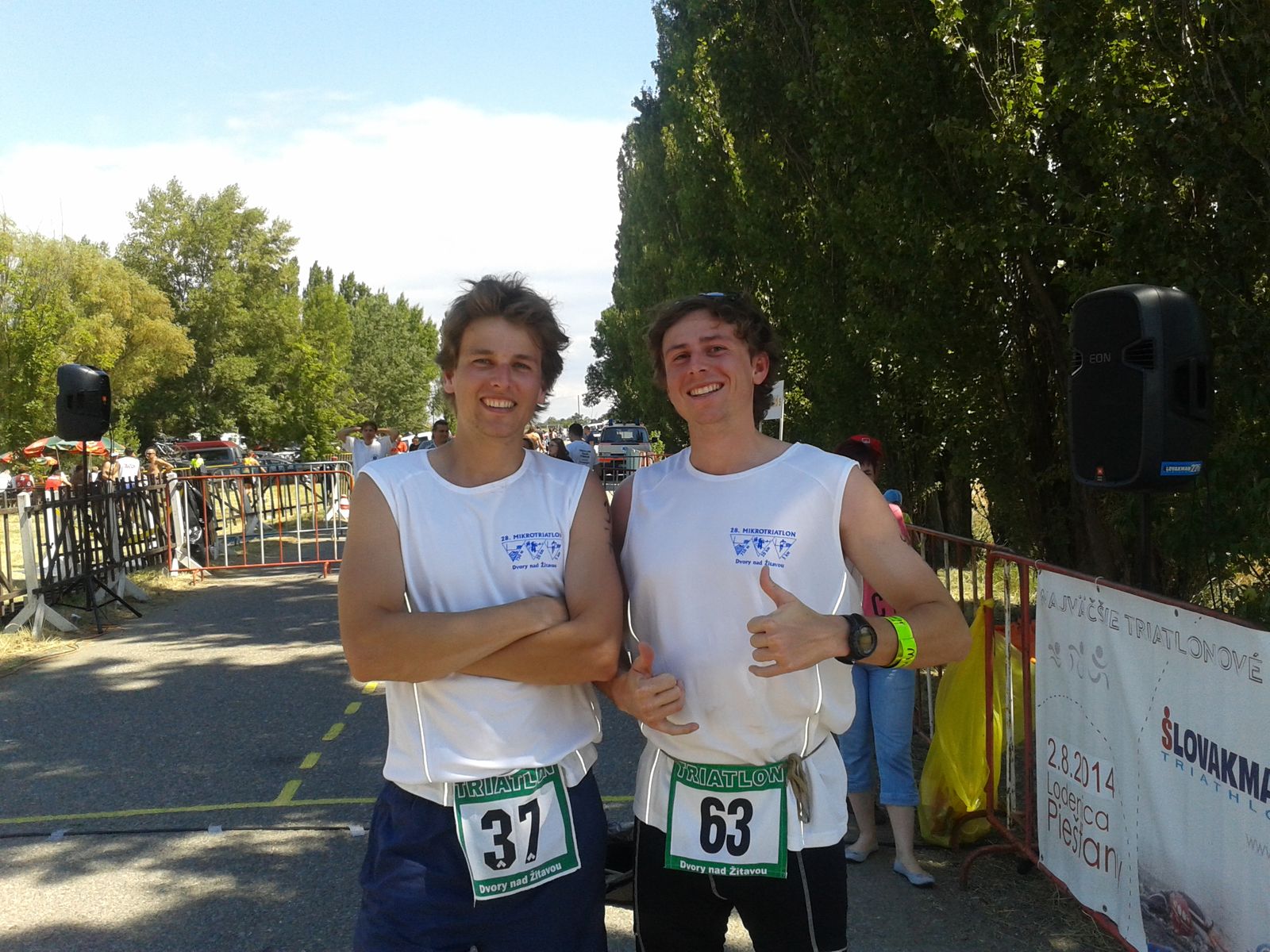 You can check all results here:
http://triatlon.befra.sk/vysledky
And one bonus picture (Sorry Spartan race lovers, i had to do this)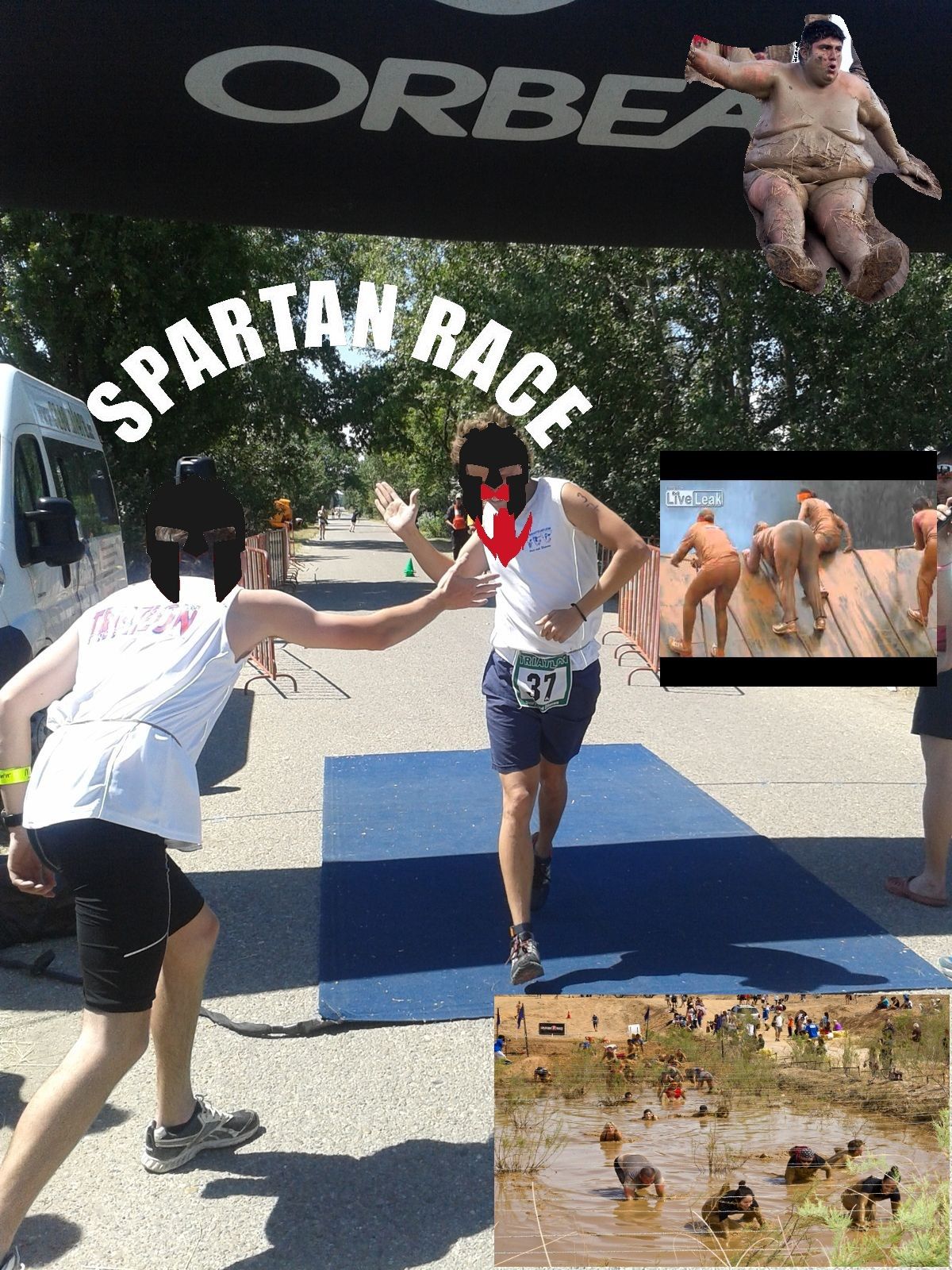 Cheers 🙂